Training on the use of the equipments
dB Vib Instrumentation provides training on the use of the equipment in its product range.
Indeed, its teams have been specifically trained for this purpose by the equipment manufacturers (Laser alignment systems, infrared thermal imaging, ultrasound, etc.).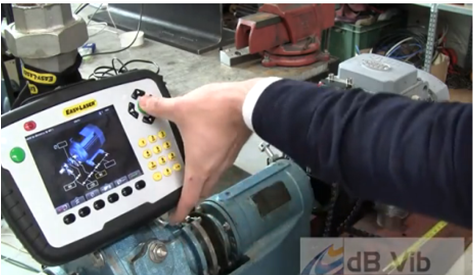 In addition, dB Vib Instrumentation is supported by dB Vib Consulting technicians and engineers who use the equipment on a daily basis for providing services and expertise. In addition to mastery of the equipment in real situations acquired through experience, these technicians and engineers have been trained to be trainers in their area of expertise (acoustic vibrations, infrared thermal imaging, ultrasound, electrical analysis, etc.).
The close partnership between dB Vib Instrumentation and dB Vib Consulting also allows you to include training in the use of measuring equipment in your training plan which is eligible for funding from your OPCA, as dB Vib is a recognised training body. (existence no. 82 38 02298 38).
For very specific applications, dB Vib Instrumentation can also offer you training from the manufacturer of the equipment thanks to the partnerships it has established.
Please do not hesitate to contact us for further information. contact.groupe@dbvib.com / +33 (0)4 74 16 18 80